The
Karma Revero
has been part-revealed on video alongside claims that its solar roof helps to power the car.
The hybrid-electric model is essentially a successor to the
Karma
of now defunct car maker
Fisker
, and it builds on that car's overall design with a largely unchanged exterior. But the fitment of solar panels on the Revero's roof is an all-new feature, and one that Karma says can actually supply energy to the four-door model's electrified drivetrain.
Most other solar panel-equipped models, such as the
Nissan Leaf
(which offers it as an option), use the sun's energy to power in-car accessories.
American brand Karma says this is the first time a production car has featured such an energy system in the US market.
No further details have been released about the Revero's drivetrain, but previous reports claim it will use an extensively re-engineered version of the old Karma's drivetrain and battery system, with new parts supplied by
BMW
.
The original Fisker Karma was built around an aluminium spaceframe and featured a turbocharged 2.0-litre four-cylinder engine and two electric motors. The plug-in hybrid system could offer more than 30 miles of pure-electric range.
Karma says the Revero will use a new infotainment system that "represents a departure from the norm", suggesting it'll be a defining feature of the car.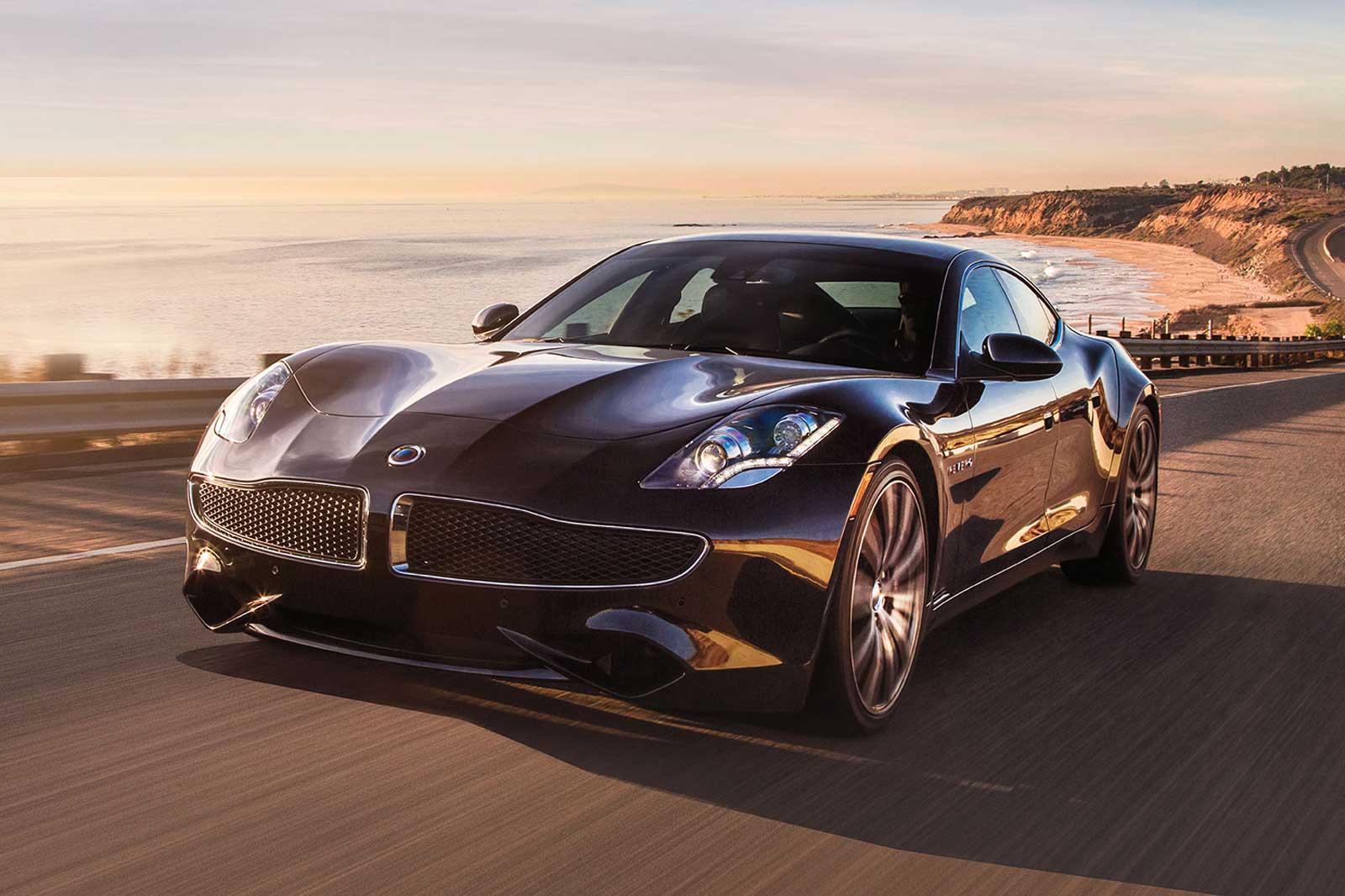 Karma will fully reveal its new Revero next month and will start taking orders later this year. Cars will be built at the firm's California factory.
The newly formed Karma Automotive has been built upon the remains of Fisker Automotive, which closed for business in 2013 because of a lack of funding. With new Chinese owners Wanxiang Group providing a stronger financial backing to the renamed Karma, insiders are anticipating a more productive future for the American company.